Algiers—
There is No Year
Client: Matador Records
Year: 2020
Role: Art Director, Designer
Cover Photography: Alan Markfield & John Gianni
Additional Photography:
Christian Högstedt
Vinyl, CD, and various promotional design for Algiers' third full-length album 'There is No Year.' Being familiar with the band's music, I sought to subvert the cold, isolationist imagery synonymous with their brand of austere, gospel-driven post-punk in favor of a more widescreen presentation.
Having originally seen the 'falling man' photograph appropriated by artist
Sarah Charlesworth
, the capture of a suspended moment between life and death seemed like the perfect foil for the album's artwork. The image, paired with an endless string of sentences courtesy of a sprawling poem by Algiers frontman Franklin Fisher creates a balancing act between harmony and dread, aligning with the music's disillusioned undertones.
The album's artwork spawned a visual language used across a variety of materials, including merchandising and slates for promotional videos. Multiple editions exist with differing vinyl colors, as well as a
'Dinked'
edition utilizing mirror-board, and an inverse-colored inner sleeve.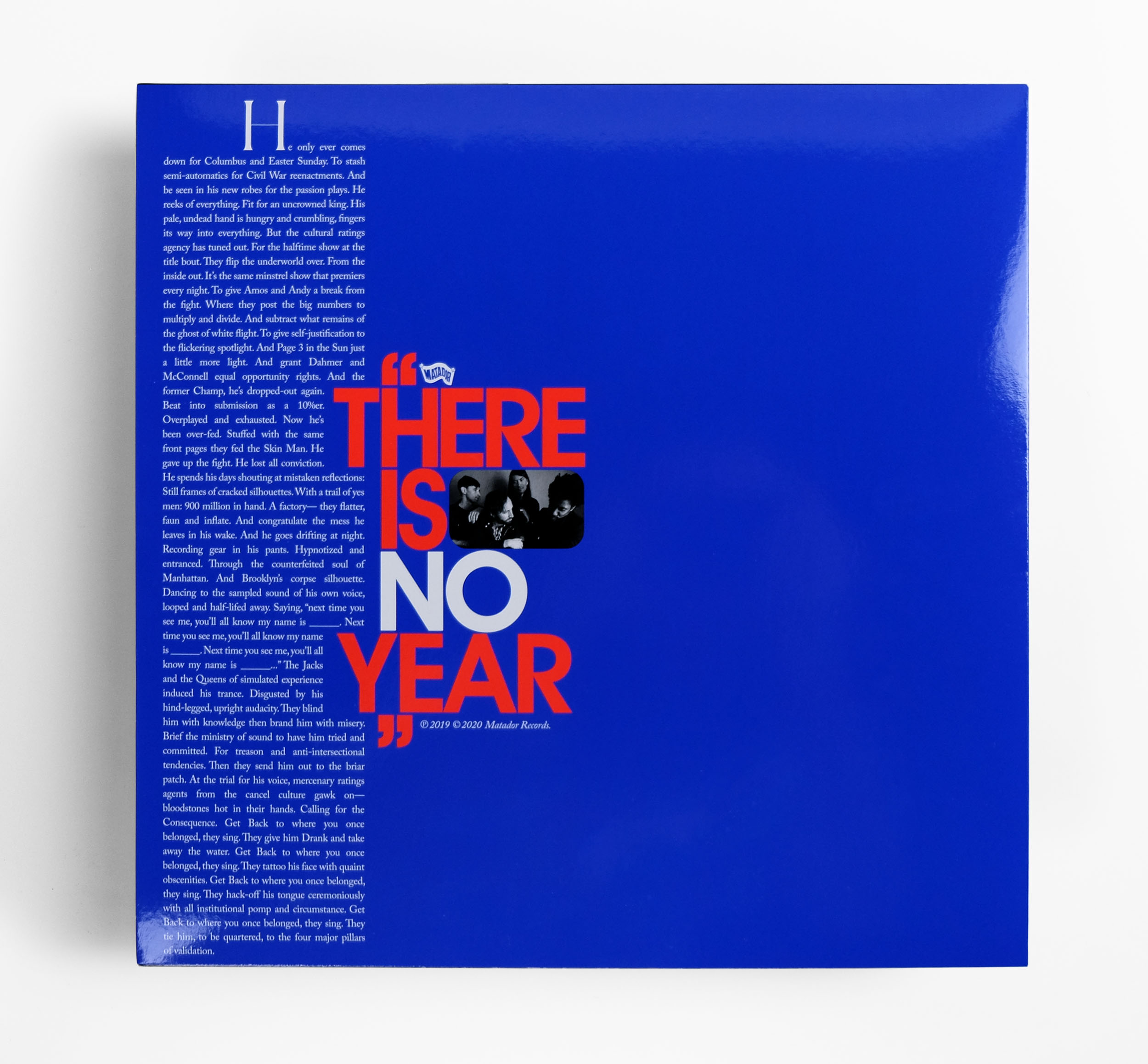 ©2023 Farbod Kokabi. All rights reserved.