M. Sage—
Catch a Blessing
Year: 2019
Role: Creative Director, Designer
Contributors: Yoonhwa Jang (paint strokes)
Vinyl edition of M. Sage's 'Catch a Blessing' LP released by
Geographic North
in 2019.
Sharing an affinity for the restrained yet maximalist tendencies of 1970's Japanese graphic arts, as well as a deep love of Barbara Wojirsch's immaculate work for the ECM label, Matthew Sage and I fed off one another's fervent influences with the results yielding a bold, modernist ode to Sage's organic ambient jazz.
Topped off with an oversized, transparent typographic sticker and splatter-black vinyl, the multidimensional design is as much pastoral as it is unabashedly sweet.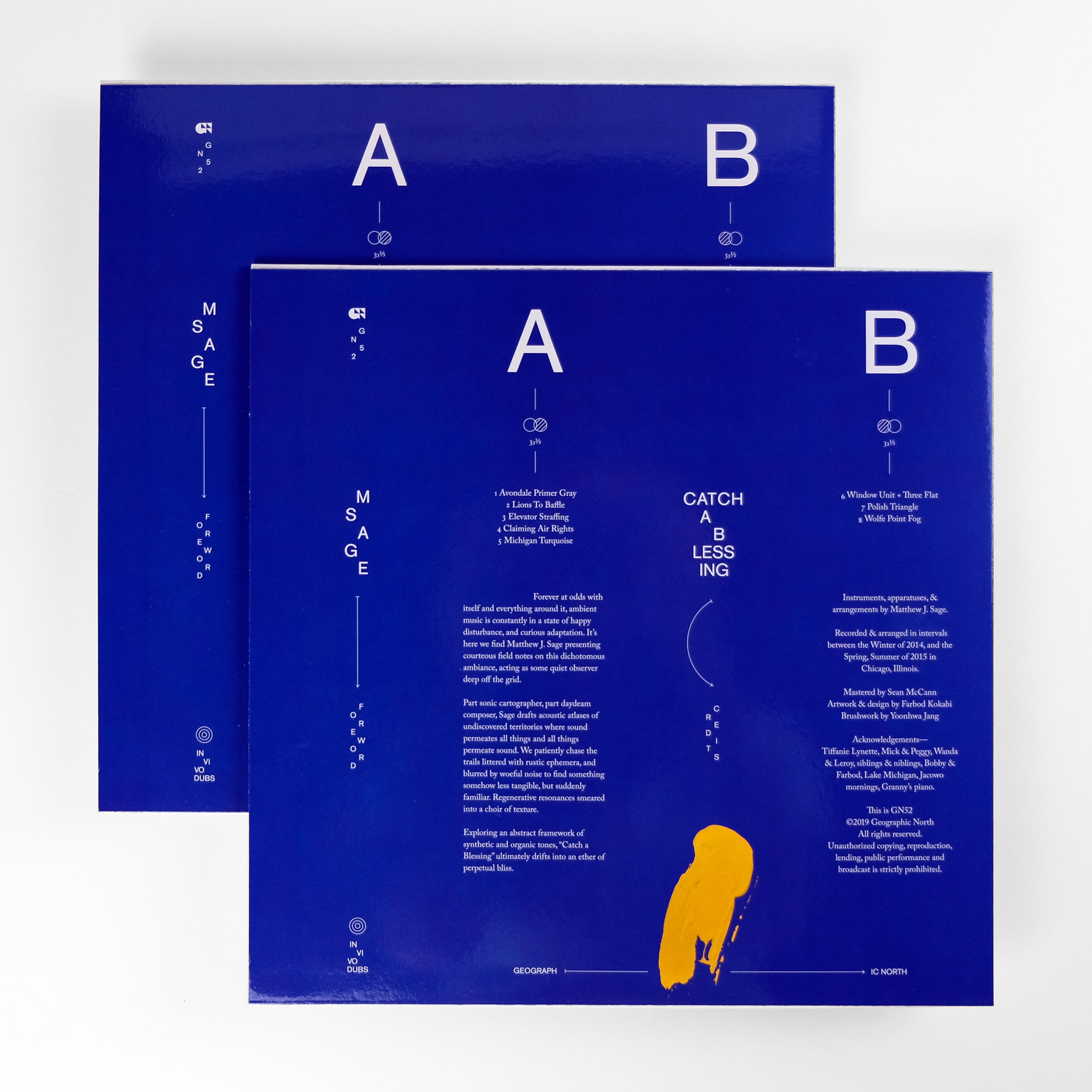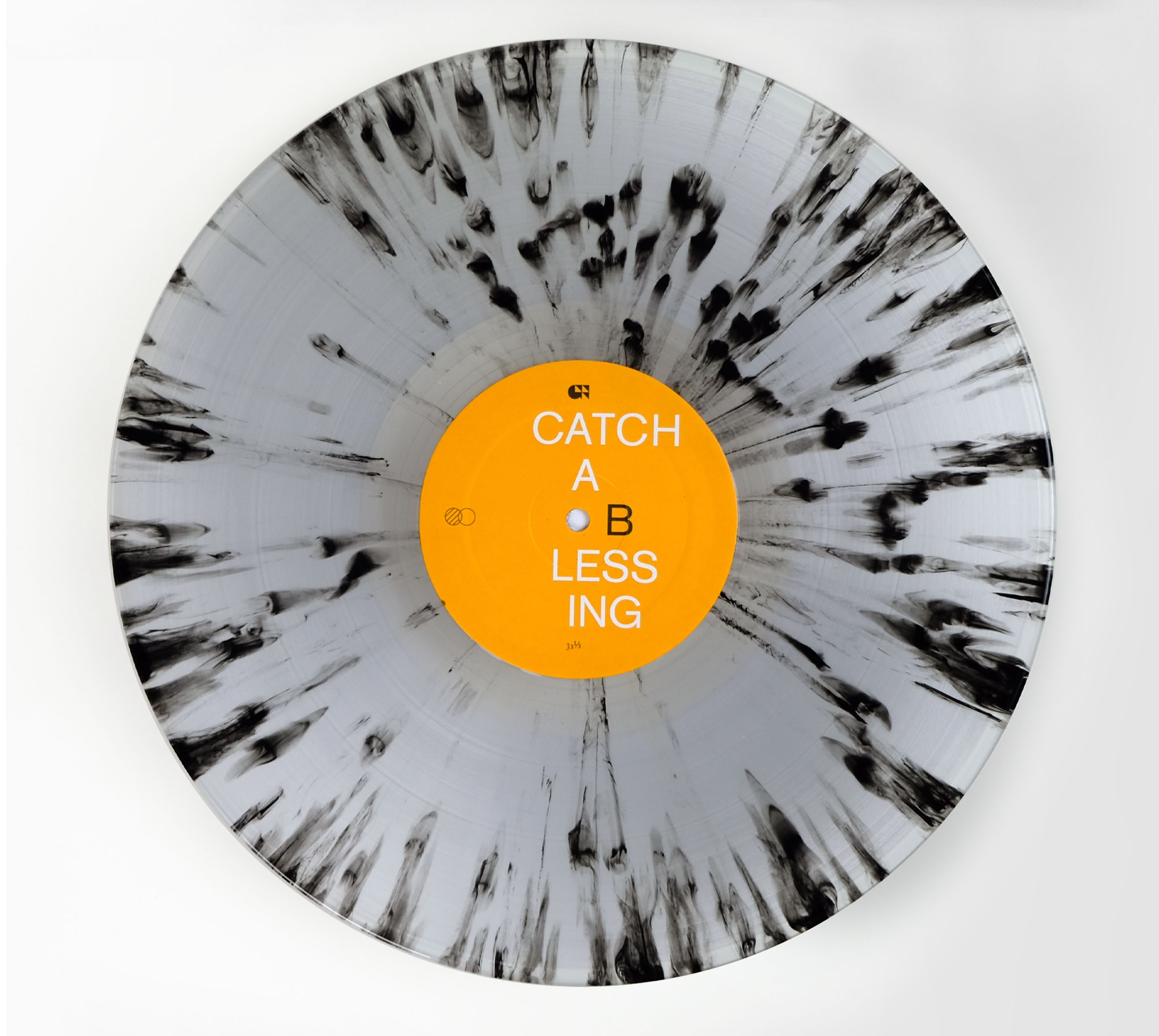 ©2022 Farbod Kokabi. All rights reserved.