Moon Diagrams—
Lifetime of Love
Year: 2017
Role: Creative Director, Designer
Vinyl edition of Moon Diagram's 'Lifetime of Love' 2LP released in 2017 by
Sonic Cathedral
in the UK/EU, and Geographic North everywhere else. This is the debut solo album by Deerhunter drummer Moses Archuleta, constructed over a decade.
The album's bubblegum color palette and illustrative repetition is a nod to the music's bittersweet, long-form, repetitive electronic sound. The headline on the cover, while not the album's title, references a newspaper article Archuleta found solace in and insisted upon its use. The package comes with an obi-strip and features alternate colors for the EU/UK release.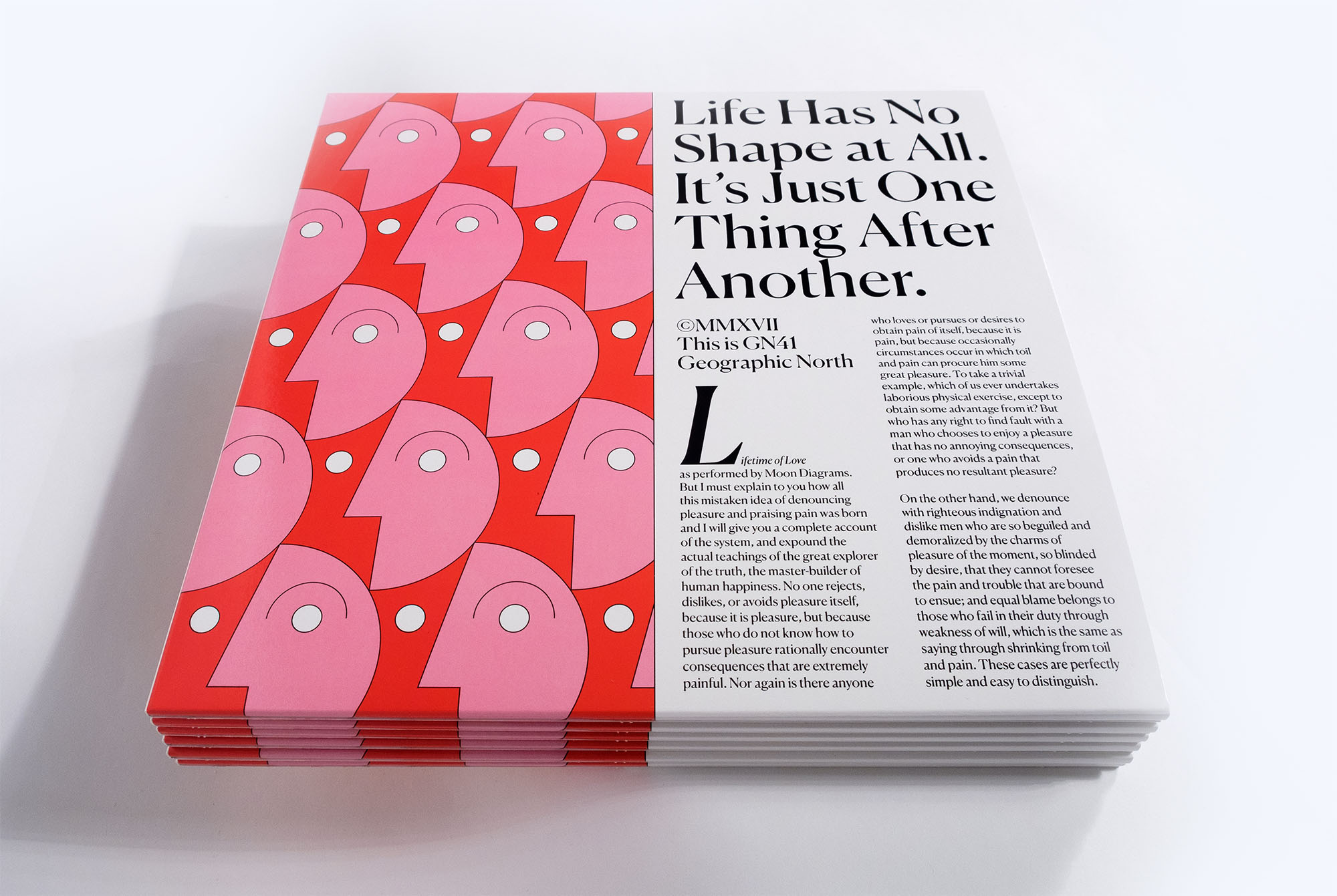 ©2023 Farbod Kokabi. All rights reserved.